Today, I'm proud to release version 5.0 of JeremyFloyd.com. After a few weeks in the making, I think it is finally ready for primetime.
I'm drawn to the simplicity of this design yet the big beautiful imagery on the home page. While I really like the design of long scroll pages, I'm not a great user of them, so time will tell whether the home page stays in its current form.
Here's a little walk down memory lane:
 Version 1.0 began in 2004
Version 2 launched in June 2006 while I was trying to avoid studying for the bar
This move was marked by a step away from eBlogger onto my own domain and a path down the world of WordPress. I introduced the "community." Turns out that the guy in the center bore some similarity to me, and some version of that character made it into the next two versions.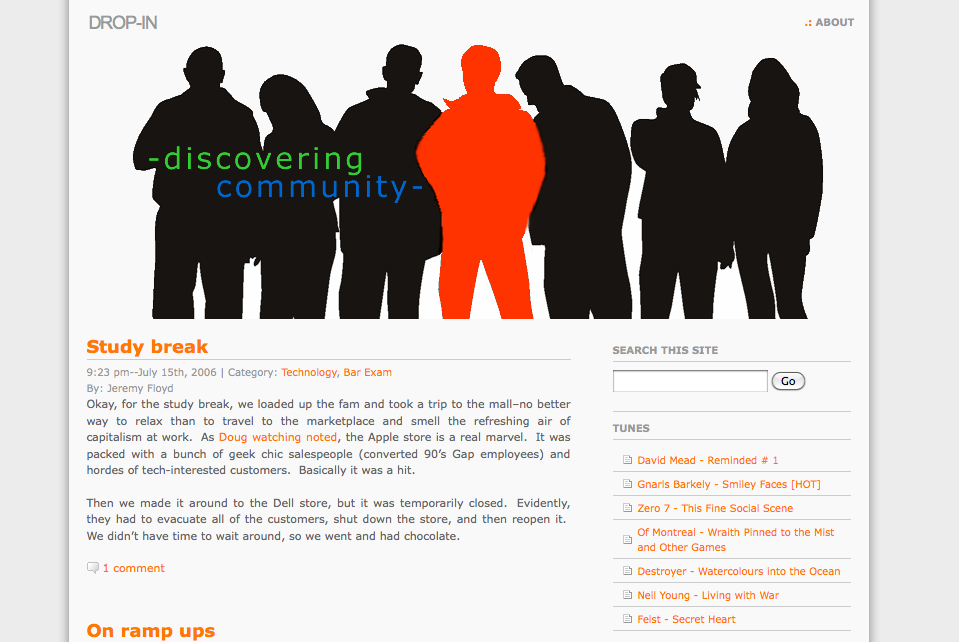 Version 3 launched in May 2008
Included an enhanced focus on the blog, but the readability of the site was always a problem. The jere character again made it into the header.
Version 4 June 2010
Bringing enhanced pages throughout the site and responsive design.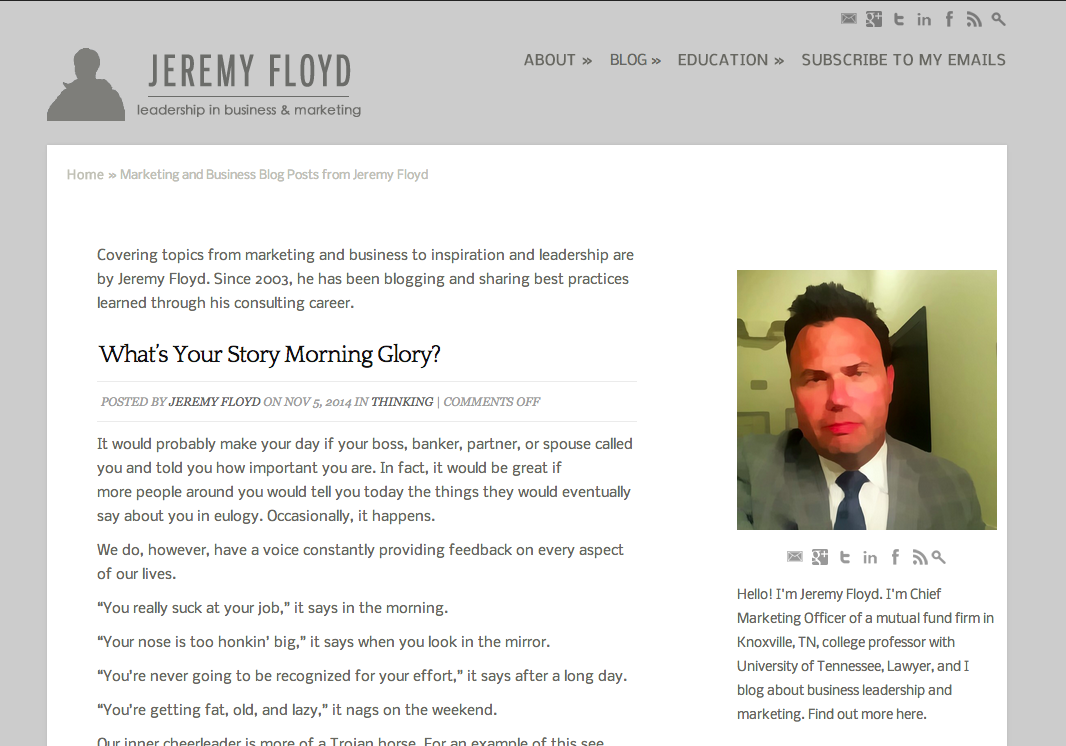 And now, you see version 5.0
Simplicity and a broader frame were a few of the design enhancements.  This is the first departure from the character introduced in 2006.
I've really enjoyed writing over the past 10 years–eight specifically on this WordPress installation.
Here are some highlights from JeremyFloyd.com
averaged about 5 posts per month
had over 50,000 visitors to the site
had the most traffic on my blog in June 0f 2006 when I live-blogged my brother's kidney transplant
one of my most viral posts was one of the first leaks of "A song for the Employees."
traffic peaked in April of 2013 with the post entitled, "Google Alerts May Be Dead, and You Don't Even Know It." Turns out, I was wrong, but still provided some alternatives.
I've met some amazing people and fostered some great friendships all over the world through this blog. I'm thankful for the time that you give me to read my ramblings.